Since the late 1990s, the County of Maui has been working to build a new parking structure to meet a large part of the parking demand in Wailuku Town.
As a historic neighborhood, very few properties have on-site parking and the aging Wailuku Municipal Lot with 214 stalls is unable to meet the demand as the primary parking resource for the neighborhood. When the new 4-story parking structure replaces the current municipal parking lot (pictured above) it will double the amount of parking to 428 stalls.
The parking facility will also be designed with the capability to host events such as food-truck rallies, farmer's markets, festivals, and other outdoor events.
Parking structure features
A total of 428 parking stalls

Upper floors will be secured after hours

Ground floor will remain open

High ceiling design and lighting will provide better visibility

Security cameras will be installed inside and along access walkways

40 EV charging stations will be offered at the time of opening, with wiring to add 40 more stations in future (as needed)

Structure was designed to minimize grading

Elevator with glass sides will improve safety and visibility

The facility will support farmers markets/ festivals on the ground level

A vendor will operate the parking structure with a percentage of fees collected coming back to the County
View from driveway by American Savings
View from First Hawaiian Bank parking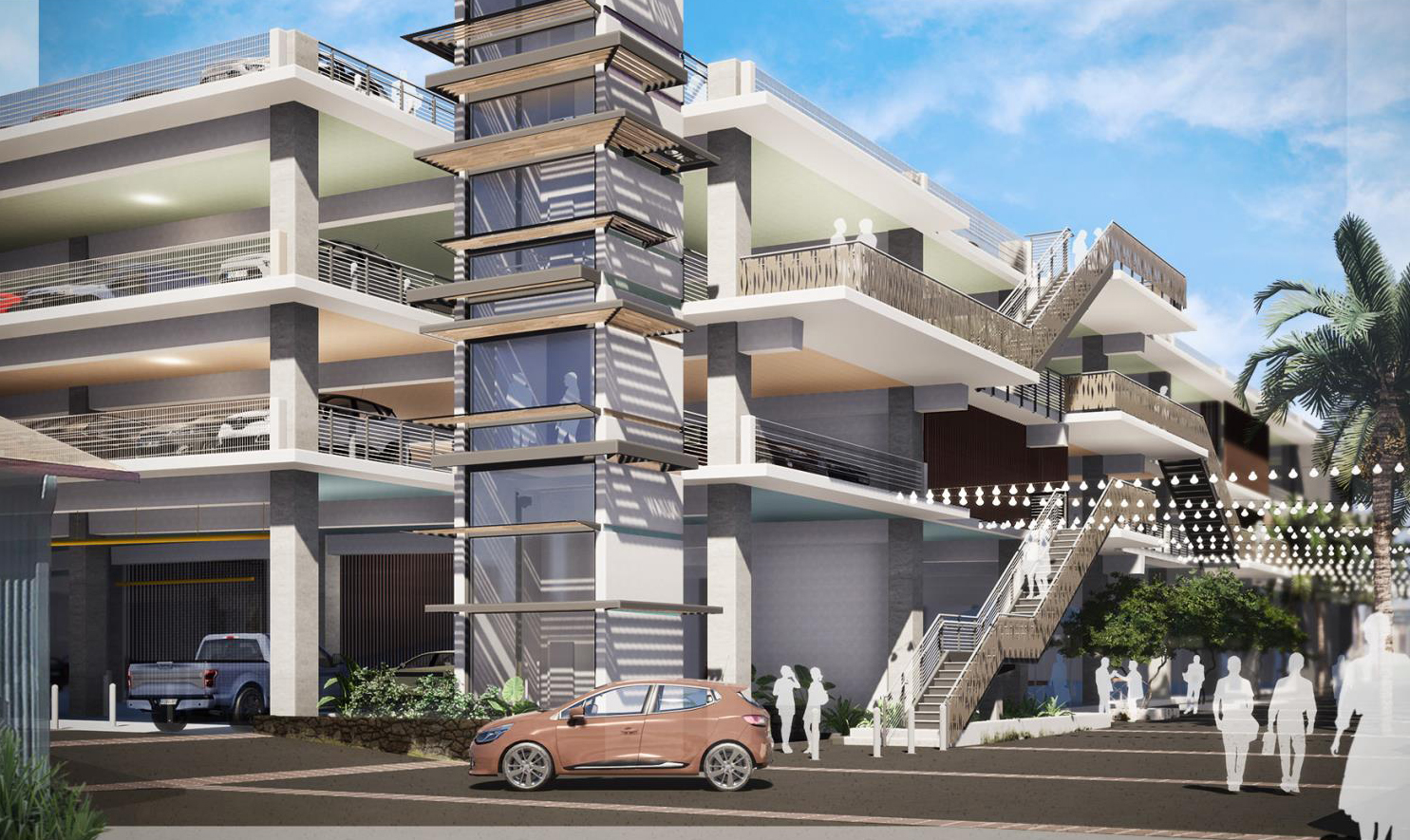 View from Church Street
View from Wailuku Executive Center and MAPA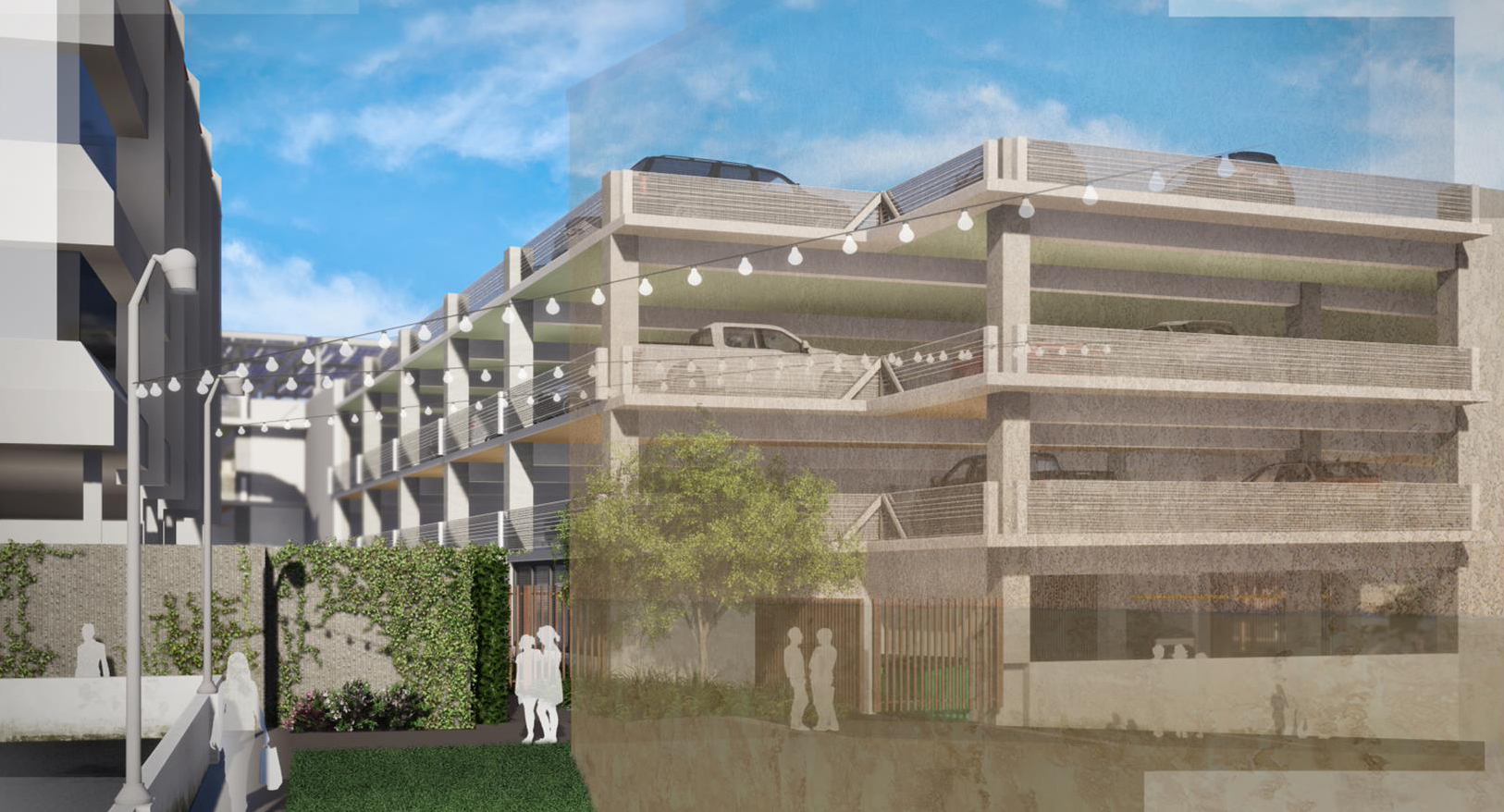 Construction of the new parking structure will occur in phases. The access driveway from Church and Market Streets and connections into the businesses surrounding the parking lot will be developed first while leaving the majority of the municipal parking lot in operation. This will reduce the amount of time the municipal lot is impacted and will maintain as much public parking as possible during construction.
The entire municipal parking lot will remain open through February 2020. Portions of this lot will be closed starting March 2020 due to construction of the new parking structure, and the entire lot will be completely closed starting January 2021. The new parking structure is anticipated to be completed in early 2022.